Since its debuted last year, the Super Meteor 650 has made headlines worldwide. It looks good, has a punchy engine, and costs pennies compared to its rivals. But things can always get better, and it appears Royal Enfield is trying to do just that. How, you ask? Well, by whipping up a 650cc bagger based on the Super Meteor. Or at least giving owners an option to do that themselves.
RELATED: Royal Enfield Fans Rejoice, A New 750cc Lineup Is Coming Soon!
Royal Enfield 650cc Bagger Spied Testing
The noteworthy element in the spy shots is the set of saddlebags outback. These have a muscular design that boosts the Super Meteor's already mesmerizing road presence. Plus, it's all in proper cohesion with the dual exhaust system and fenders. A closer look also reveals ample clearance between the exhaust and panniers, besides dedicated cutouts for the round turn signals.
Though we can't comment on the capacity, the two compartments should be lockable, removable, waterproof, and offer enough space for at least two day's worth of essentials. This, in turn, means better long-haul capabilities, minus all the fuss of bungee cords and backpacks. No need to plan in advance either–just load up the bags, mount, and off you go.
Interestingly, the saddlebags don't hinder the pillion abilities of the Super Meteor. The test mule clearly has a pillion seat and rear footpegs, so you won't need to leave your significant other behind. There's also enough space for the pillion's legs.
The Royal Enfield 650cc Bagger Will Borrow Its Mechanicals From The Super Meteor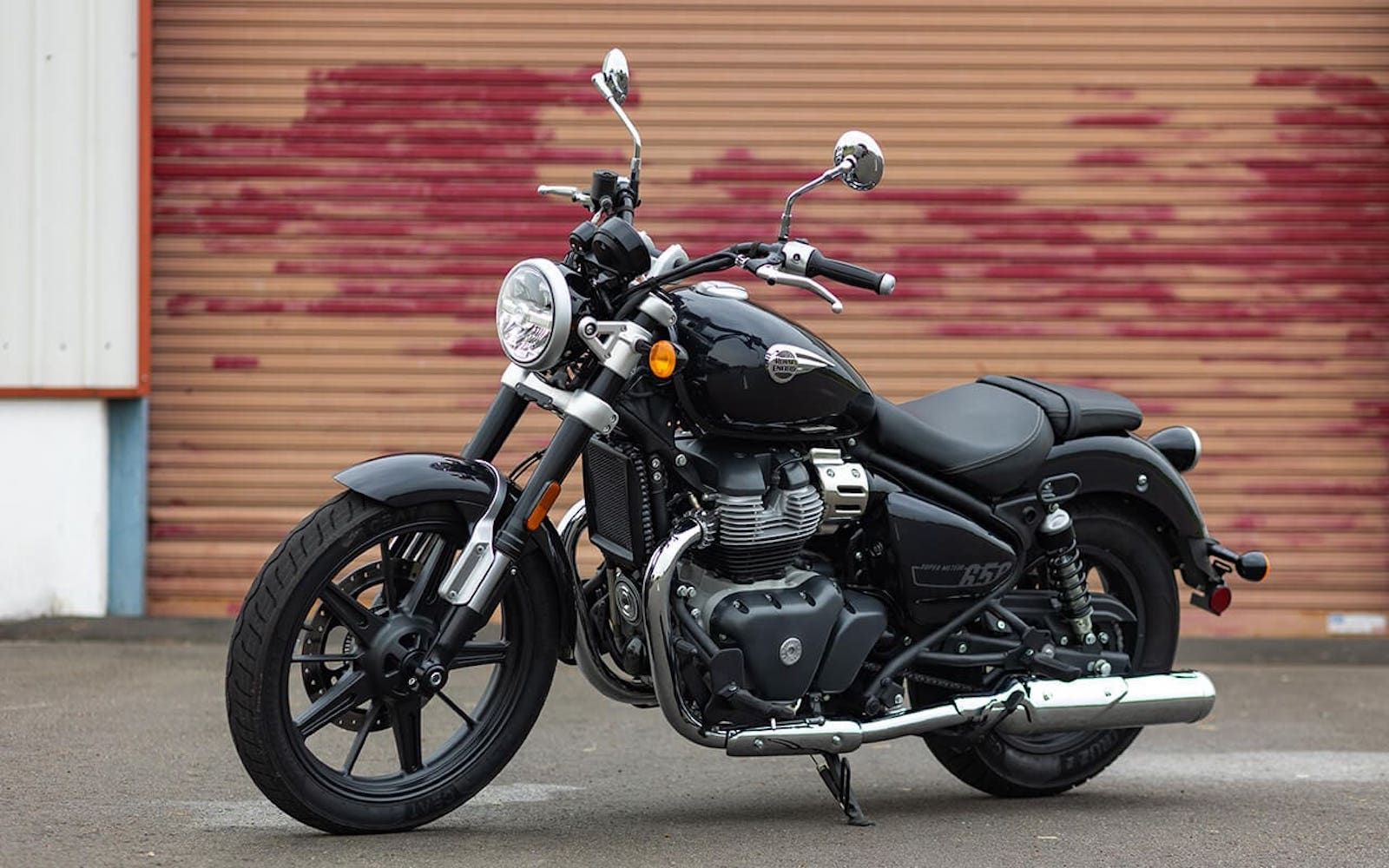 And that's about it for the changes. All other aspects of the test mule are exactly like the Super Meteor 650. We can spot Royal Enfield's popular 648cc, parallel-twin engine in there, sat inside the Meteor 650-drawn double cradle chassis. This mill produces 47 horsepower and 38.3 pound-feet, all with extreme levels of refinement and tractability. We experienced it firsthand when we rode the Super Meteor and immediately fell head over heels.
Likewise, the suspension setup and wheels are identical to the on-sale cruiser. The former comprises KYB upside-down forks (a first for RE) and dual shock absorbers, whereas the latter comprises 19/16-inch alloy wheels (F/R). No changes can be seen in the braking department either, although these panniers should bump the weight by about 8-10 pounds.
Could Royal Enfield Launch A 650cc Bagger Soon?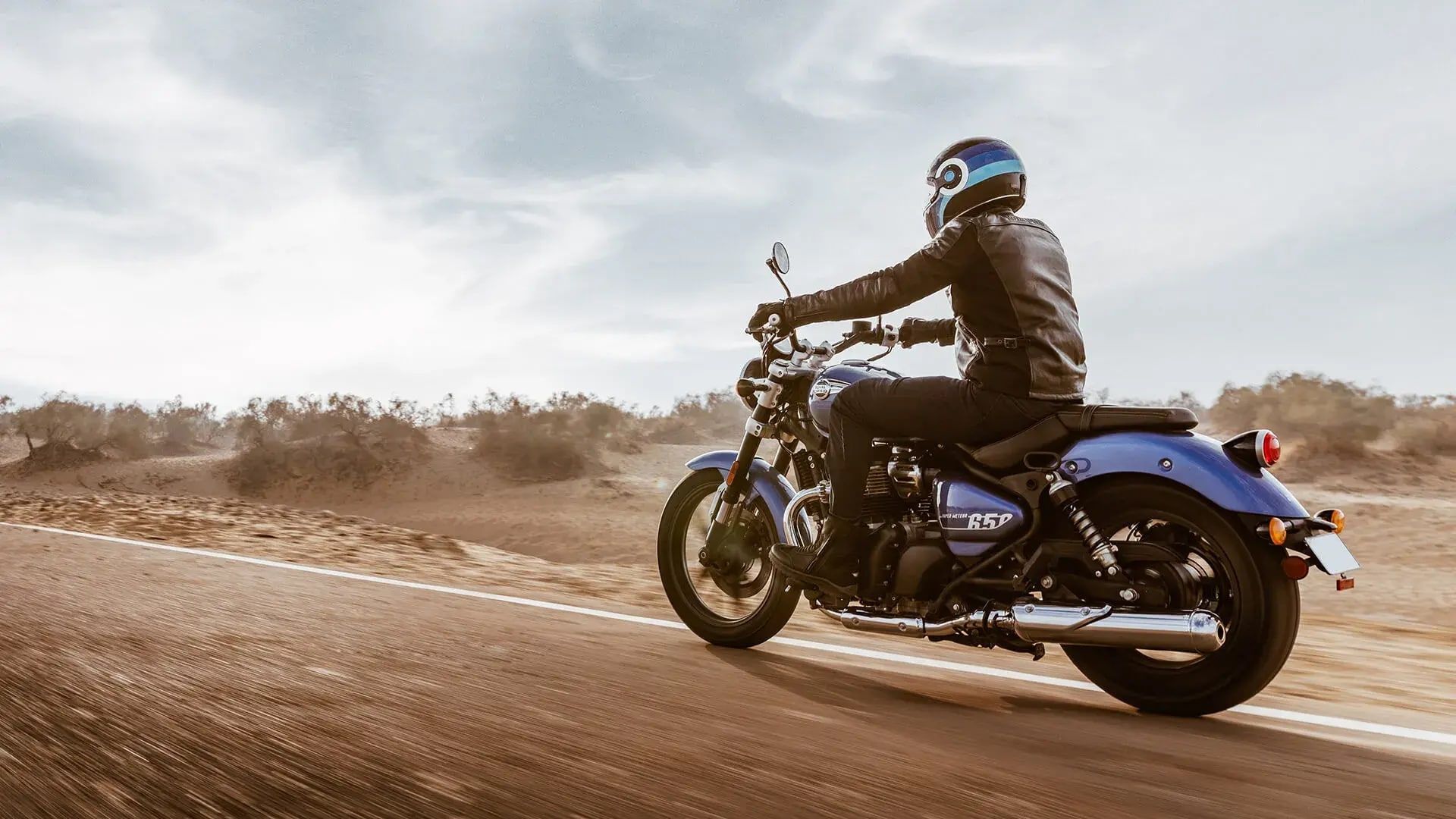 RELATED: SPIED: Royal Enfield's Upcoming Bobber Is A Perfect Blend Of Classic And Contemporary
There are two possibilities here. Either, the test mule we see here could end up as a new Super Meteor variant (somewhat like the BMW R 18 and R 18 Classic). Or, these saddlebags would become part of RE's GMA (Genuine Motorcycle Accessories) initiative. The latter seems like the easy way out for the company, and there's a high chance it'd happen. But at the same time, RE has so many new bikes in the works, we could very well be wrong.