The entry-level inline-four segment has made a sort of comeback. Full credit here goes to Kawasaki's two sub-500cc screamers, the Ninja ZX-25R and ZX-4RR. But now that someone's proven it's possible in this era, it's not long until Team Green's contemporaries jump aboard the bandwagon. One of the most likely candidates is Honda, which could add an inline-four screamer to its globally renowned CBR lineup. What could it be, you ask? Well, designer Syaldilah Rizkia thinks it could be a CBR250RR-R, and it's something we certainly dig.
RELATED: After A Self-Balancing Gold Wing, Honda Now Plans A Supercharged Africa Twin!
Honda CBR250RR-R Rendered By Syaldilah Rizkia
One look at the CBR250RR-R render, and it'll leave you in awe. With heavy inspiration from Honda's Asia-only CBR250RR, the triple-R has a knife-like sharp fascia. This is paired with edgy fairings on the sides and sleek LED headlights. The tail end keeps the trend going with a razor-sharp tail. Also worth noting is the exquisite attention to detail, evident from the 'H' shaped LED tail lamp, black-white graphics, and a CBR1000RR-R-like exhaust.
Aesthetics aside, the render shows several other details too. For instance, the cockpit comprises a full-TFT instrument cluster that shows the lean angle, alongside the usual information. It's a slight stretch by Honda standards (TFTs are uncommon on entry-level Honda bikes), but hey, never say never.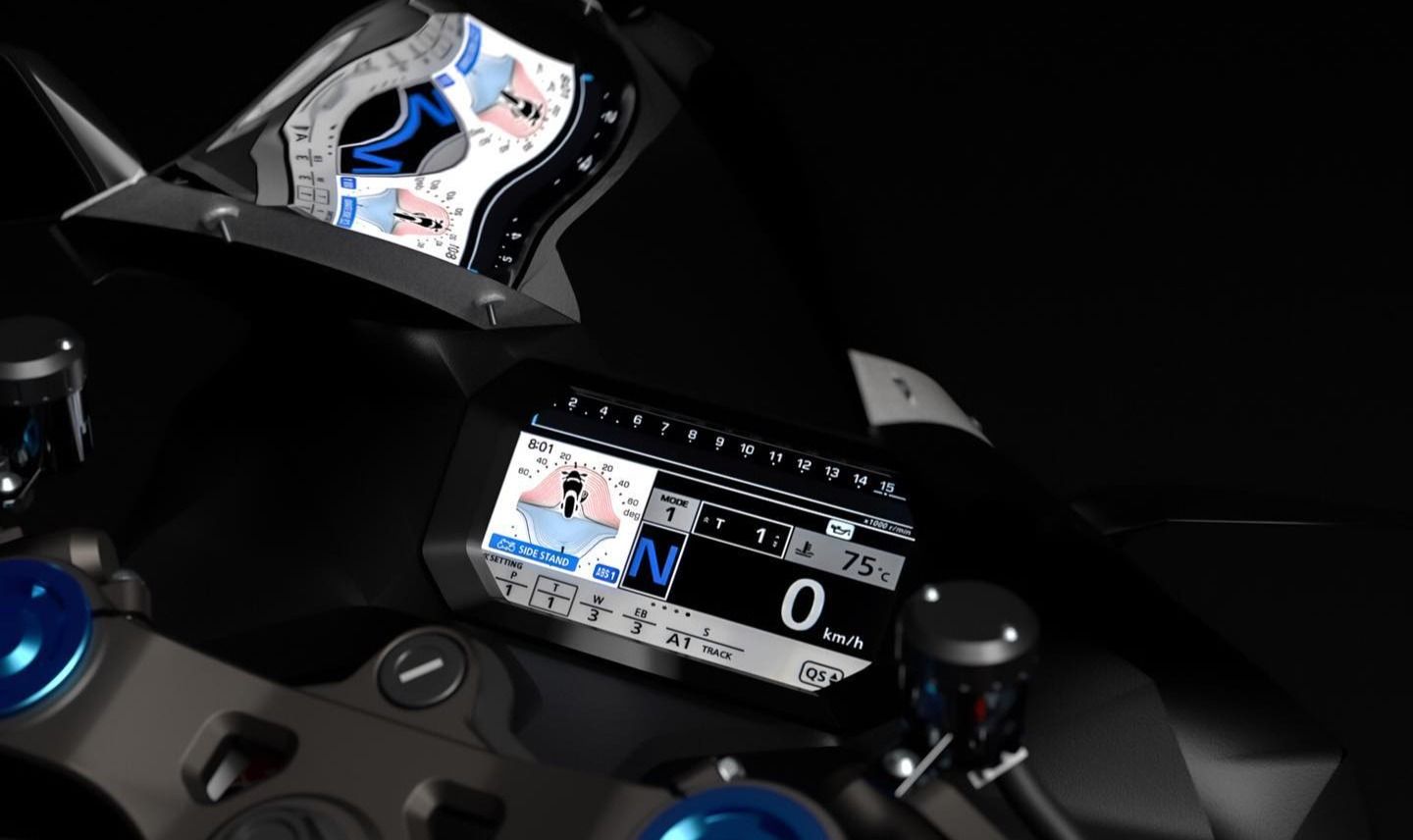 RELATED: 5 Reasons Why We Love The New Honda Shadow (And 5 Why We'd Rather Buy A Used Harley-Davidson Sportster)
The most noteworthy detail, though, is the engine. The designer has imagined the RR-R to boast a 249cc, inline-four powerhouse with 55 horsepower. That's a solid output if you ask us–one that Honda should aim for as well if it whips up such a screamer. And since we are imagining, we would also expect a quickshifter, traction control, and ride modes.
All this while, the motorcycle has been built around a trellis-type tubular chassis. Upside-forks and monoshock (both adjustable) handle the suspension duties, while 17-inch wheels take care of the grip. We'd expect the suspension to come from Showa in the production model, just as it does on the CBR250RR and CB500 range. What does seem unrealistic, though, is the single disc setup up top. We're pretty sure Honda would equip its inline-four screamer with dual rotors for big bike feel.
Could The Honda CBR250RR-R Become A Reality?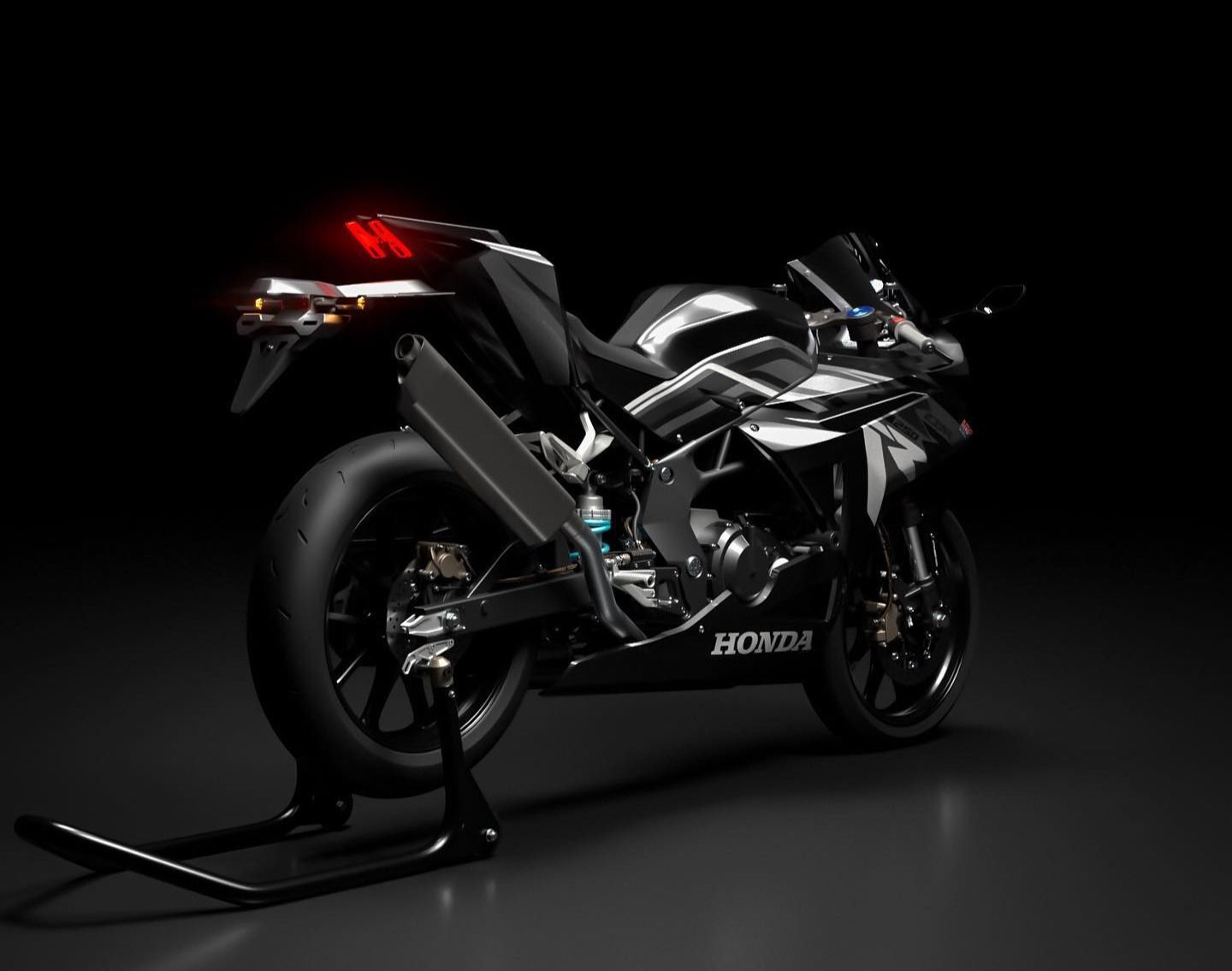 To be frank, there's been no word, patent, or hints from Honda about an inline-four entry-level CBR. Plus, the bikemaker hasn't even updated its popular twin-cylinder 500cc range in a while. So the latter could be its focus before an entirely new offering with oodles of R&D investment and little returns. Nevertheless, if it becomes a reality somehow, it would certainly be a proper belter of a sport bike.